Top Rising 20 Real Estate Companies In Ghana 2023
Top Rising 20 Real Estate Companies In Ghana 2023
by

PropHunt Admin

On

03-02-2023

at

12:13 PM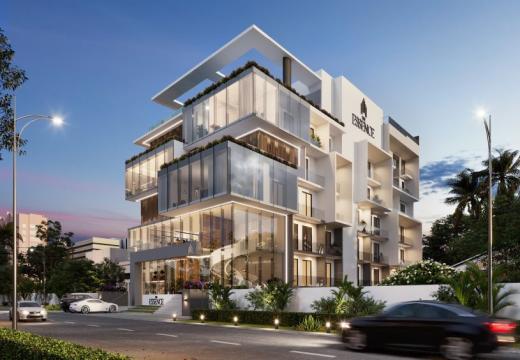 In Ghana, the process of purchasing a home is a difficult one, and due to the intricacies involved, over 20% of all home purchasers in the nation seek the services of real estate businesses to help them with this important financial decision.
Even though the economy is still in a slump, demand for real estate is rising as the nation's population continues to expand and prosper. This has prompted several top-tier real estate firms to establish markets around the nation.
Beyond the purchase of residential properties, the real estate market is extensive and goes beyond real estate developers. Real estate businesses in Ghana can invest in and own a variety of assets to generate significant annual returns. 
The types of real estate business in Ghana
There are many different aspects of real estate businesses to explore, and a company may choose to build, buy, or sell real estate based on the type of real estate company in Ghana. It is a market with significant earning potential and global significance.
Types of real estate properties in Ghana include:
Residential

Commercial

Industrial

Land
There is a great deal of development taking place in the real estate industry in Ghana. Developers are constantly looking for new ways to create and market their properties, and to find new ways to attract buyers.
Pricing is one of the most popular strategies used by developers to draw in customers. Additionally, they put a lot of effort into ensuring that their properties are of the highest calibre and are situated in enticing areas.
The top Rising 20 real estate companies in Ghana 2022
Ghana's real estate market is highly competitive, thus in order to succeed, developers and agencies must be able to provide real estate buyers and investors with a lot of value. They must also be able to follow the most recent trends.
In light of this, we've compiled data on the top 20 real estate companies in Ghana based on their track records and testimonials from previous clients. Here are Ghana's top 20 real estate businesses for 2022.
1.

Denya Developers

–

Luxury Apartments Developer
Tribute House, Accra-Ghana
Denya Developers is at the top of the list because of the calibre of the homes and apartments they construct. Before coming to Ghana, Denya's parent company is a construction firm in India called Pragnya Group, and they had a great deal of success. The company specializes in high-rise apartment development in the capital city of Accra.
One unique thing about Denya Developers is the experience they bring to the market. Fact that the majority of Ghana's top real estate developers often concentrate on both extremely expensive and affordable luxury houses, Denya developers build luxurious homes with significant value and/or apartments that you would be happy to own anywhere in Accra. 
Take a look at Tribute House in the Airport Residential Area, it comes with a nine-story development with 42 apartments and two penthouses. It has a wonderful rooftop swimming pool with a sun deck and cafe. It also features a phenomenal gym on the fourth floor of the building.
The Pavilion is another exquisite creation by Denya Developers. The Pavilion is a brand-new, opulent home in Accra's Cantonments and has now reached the penthouse floor of construction on its first phase. Other pending developments include 335 Capital Place and Skyloft.
 
Pavilion, Accra-Ghana
2.

Dream Realty

– Commercial Real Estate Developer 
Octagon, Accra-Ghana
Dream Realty is a Ghana-based real estate development company with extensive, varied, and multi-disciplinary commercial building experience. Dream Realty is a partnership between the well-known Interplast Limited of Ghana and the Jamil Ibrahim Establishment of Beirut.
Dream Realty is making commercial real estate in Ghana more lucrative since most real estate investors are interested in the residential market. An outstanding Octagon building developed by Dream Realty is located at the heart of the city with 35000 square meters of office space spread over 4 blocks and 10 floors of The Octagon building. 
The Octagon is directly accessible from the renowned Independence Avenue and Barnes Road and is situated in the centre of Accra Central, flanked by the majority of major bank offices, Ghana's principal courthouses, as well as the cedi house (Ghana Central Bank).
3

.

Appolonia City

–

Mixed-Use City

Developer
Appolonia City, Accra-Ghana
Appolonia City is new to the real estate market in Accra and has successfully created a unique market for itself. The place represents what I called a garden city of Accra where they create a seamless live-work-play satellite city complete with residential, retail, commercial, educational, healthcare and recreational facilities. 
Appolonia City is a world-class master-planned city and upon completion, Appolonia City will have the following: 25,000 housing units (100,000 residents)
20,000-day visitors

A 200-acre light industrial park

A 120-acre central business district

Over 300 acres of public parks and gardens
Appolonia City was chosen by MainOne to house a new data centre in Ghana. Within the 2,325-acre development of Appolonia City, the 200-acre Appolonia Industrial Park is a zone with top-notch infrastructure designed specifically for light industrial uses.
Gateway Africa Real Estate also completed their first commercial real estate development in Ghana at the Appolonia city in Accra. 
4.

Akka Kappa Limited

– Real Estate Agency and Construction
Akka Kappa entered the market in 2015 and since then it has grown in strength and is now one of the fastest-growing real estate service companies in Ghana. 
One thing Akka Kappa does better is the satisfaction they give to clients. They are client-centred, and continuously introduce innovative ideas to give their clients the greatest
experience in the home buying process. 
The company now manages over 1,300 premium properties and its renowned clients and partners view Akka Kappa as a trustworthy brand that consistently delivers the best value while providing top-notch customer service, streamlining real estate requirements.
5.

Adom City Estates

– Residential Real Estate Developer
Adom City Estates is a fast-growing real estate development and management company that creates affordable homes for public purchase. Their main goal is to offer middle-class households accommodation that is both livable and cheap.
Since the company also believes that everyone deserves to own a home, they are committed to providing every resident of Ghana with high-quality housing at an affordable price. As a business, they are highly interested in helping to fill some of Ghana's current housing needs.
Because of the company's affordable housing project, it was named the best social housing development company in Ghana for  2021/2022 by the International Property Awards body.
The Adom City Estates battled for the best results against businesses from all facets of the African and Arab-built real estate industries. A group of more than 80 impartial industry professionals serves as the panel of judges.
It is understandable why they have expanded from their humble beginnings as a start-up to become a significant participant in Ghana's real estate development industry.
6.

JL Properties

– Residential Real Estate Developer
Ten years after entering the market, JL Properties has emerged as the preferred residential developer in the country. Due to their prominence as real estate developers, they have contributed significantly to the growth of the housing and infrastructure needs of the nation.
Over the past ten years, JL Properties Ltd, a totally owned Ghanaian real estate company with no foreign alliances, has built over 1000 residential properties in the desirable districts of the Greater Accra Region.
JL Properties stands out from other real estate companies in Ghana in one particular way: it has successfully transformed a wasteland into miniature cities within the city and has been able to open up an untapped market for itself. 
Dr James Orleans-Lindsay, Chief Executive Officer of JL Properties, highlighted how the concept of wasteland reclamation came to be and how it allowed the real estate company to carve out a position in the market.
"I had to figure out a method to keep the place alive and stop worrying about money because there was no way I was going to profit from it. That's how the concept of transforming the land into something friendlier developed" explained Dr James.
7.

Shelter Mart Ghana

– Real Estate Agency and Management
A wholly-owned Ghanaian corporation, Shelter Mart Ghana Ltd, specializes in a variety of property-related services, including renting out properties and managing both residential and commercial properties.
After only 8 years, Shelter Mart appears to have dominated the regional rental property market in Accra. It is one of the well-known real estate firms that manage both short-term apartment rentals and home rentals.
The company's main goal is to restore professionalism and sanity to the previously underutilized and severely degraded property management and rental services.
For people and businesses that wish to construct their ideal residences and places of business, Shelter Mart offers a singular opportunity. This program also includes a wide range of maintenance services. 
8.

Clifton Homes

– Residential Real Estate Developer
Since 2010, Clifton Homes has experienced the fastest growth among Ghana's home builders. By offering fashionable, high-end homes in prime locations at competitive costs for the past ten years, Clifton Homes has led Ghana's residential real estate market.
In terms of both payment plans and construction quality, Clifton Homes leads the market. The company's quality of homes has produced a history of sold-out construction projects and has since increased asset growth and rental returns. 
Due to the superior design of the homes, they build for increased efficiency, Rehoboth Properties Limited is currently emerging as a major participant in Ghana's real estate market. There is no denying that the company is concerned about the environment and is working to minimize its carbon impact.
One client said 
"Just a perfect place to live… Good landscape, good roads"
Rehoboth Properties Limited (RPL) and the International Finance Corporation (IFC) collaborate closely to promote voluntary green building certification systems that are based on excellence and design with the goal of accelerating the adoption of green building techniques in Ghana.
10.

Earlbeam Realty

– Residential Real Estate Developer
Earlbeam Realty made the list because of how creative and innovative they add to their residential developments. Earlbeam prides itself on being a people-oriented business that only offers the best standards of service and performance in the real estate sector.
 
Founded in 2013, Swami India Ghana Ltd. is a privately held, diversified real estate company that aims to offer housing options to customers wishing to invest in high-quality properties throughout Ghana. In addition to enhancing the client experience and the asset's investment and operational performance, they build and manage premium real estate.
 
12.

Imperial Homes

– Residential Real Estate Developer
One of Ghana's reliable sources of opulent mansions is Imperial Homes. Their reputation is built on providing clients with the most extensive selection of exquisitely designed homes. You can count on receiving a warm welcome. Imperial Homes worked to improve the value and effectively transitioned from a purely residential construction company to other real estate markets.
13.

Beaufort Properties

– Residential Real Estate Developer
Beaufort is renowned for its reliability in Ghana's real estate market. In ten years, Beaufort Properties has created ten complexes, offering high-quality homes in desirable locations at affordable costs. The main objective is to build distinctive communities, sumptuous housing, and neighbourhoods with long-lasting value. In terms of post-construction property management, Beaufort is doing incredibly well, and the facilities team is highly skilled in Ghana.
Residential developments that contribute long-term value to their communities are proudly developed by GreenPark, a real estate development and property management company. Their objective is to produce stable revenue for investors and also create the best products for clients in Ghana.
15.  The Greens – Residential Real Estate Developer
Despite being a relatively new developer, The Greens have distinguished themselves with the properties they have constructed. They don't skimp on security or quality. making each of their properties an art of work. If you wish to own property in Ghana, real estate businesses are the starting point.
16.

Chain Homes Ltd

– Residential Real Estate Developer
Chain Homes strives to offer houses where form and utility coexist. The business strives to always have the end consumer in mind. Chain Homes is regarded as the best in the industry when it comes to creating interior spaces and how they will interact with one another.
Attention has been paid to every aspect of home life and as the kitchen is the hub of the property, the finest quality, contemporary kitchen styles have been designed to enhance the experience of modern-day living with special attention paid to surfaces, materials, colours, durability & Lighting Most kitchens have a breakfast bar as part of the design as that is when early morning interactions take place.
 
17.

Quao Realty

– Luxury Apartment Developer
Quao Realty is becoming one of the leading real estate companies in Ghana founded on the principles of reliability, competence, and excellence. Quao Realty is known for supplying a superior selection of luxurious and high-quality residences for people who value luxury and excellent things in life. 
What Quao Realty does best is creating a living area that is ideal and fulfils optimum criteria. At Quao Realty, they appreciate the value of buying great real estate and turning it into high-end residential and commercial developments.
 
18.

Emerald Properties

– Residential Real Estate Developer
Emerald Properties is best known for the homebuilding specialists they bring to the Ghana real estate market. Emerald is fast developing into one of the largest real estate developers in Ghana. They are dedicated to building quality new homes with clients in mind and their affordable prices ensure that clients get a return on investment in the shortest possible time.
 
19.

CPL Developers Ltd

– Residential Real Estate Developers 
In Ghana's real estate industry, CPL Developers has established a solid reputation for creating and delivering stunning residences in prime areas of Accra. They are the Middle-Income Sector Developer of the Year winners at the Ghana Property Awards. A meritorious honour which makes them one of the rising real estate companies in Ghana.
 
Vaal Real Estate entered the Ghanaian market in 2021 with the goal of building better modern homes that meet international architectural standards in order to become the industry leader in real estate, a rapidly growing industry in Ghana that makes a significant contribution to the GDP. The company's combined international experience is over 20 years with its first development in Ghana being the Harmonia Residence. 
List Of Other Top Real Estate Companies In Ghana
Broll Ghana

Whitewall Properties Limited

Lakeside Estates

Properties Portfolio Ghana

ToBlues Properties Limited

DP Group Limited

Devtraco

Trasacco Estates Development

Mayfair Estates Limited

Regimanuel Gray Limited

Mobus

Emefs Construction Limited

Signum Development

Golden Coast Developers