The Top 5 African Real Estate Markets to Watch in 2023
The Top 5 African Real Estate Markets to Watch in 2023
by

PropHunt Admin

On

06-02-2023

at

11:17 AM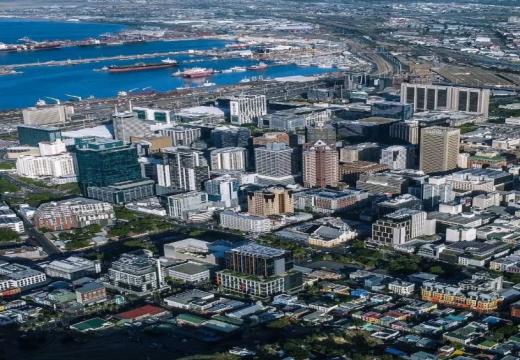 As we all know, real estate is all about location, location, location. However, the crucial question for real estate investors is: precisely which region is ideal for investment in Africa? African commercial real estate has increased in value over the last 10 years, making investing in real estate in Africa quite attractive. 
This is demonstrated by the fact that demand for commercial real estate has increased by 400% in nations like South Africa, Ghana, Nigeria, Egypt, Kenya, and others due to foreign investors and the rising need for offices from new firms.
But is commercial real estate in Africa the only attractive sector in 2023? My response is no. Residential properties and the rest are also overpowering. In fact, you are sure to make generous profits no matter what type of real estate you embark into.
The best country to invest in real estate in Africa has a distinctive culture making each place different in terms of lifestyle. Every location has its advantages and disadvantages, so it's crucial to weigh your alternatives before deciding which is ideal for you.
What makes a country the best real estate market in Africa?
There are many factors that go into making a country the best real estate market in Africa. Some of the key factors include population density, economic and political stability, infrastructure, and climate. All of these factors play a role in determining how easy it is to find a property and how much the market is worth. 
Additionally, the quality of the real estate market is also affected by the size and diversity of the population. A large, densely populated country will have a more competitive real estate market than a smaller, less populated country.
Also, access to capital is key in a real estate market because it allows investors to put money into the market and create demand. In a market where access to capital is limited, prices will be lower and there will be less demand.
Stability is also important in a real estate market because it ensures that the market will continue to grow and develop. A market that is unstable will see a lot of volatility and there may be fewer opportunities for investors.
Best African countries to make money in real estate
The finest cities in Africa for investors and homebuyers to buy in the real estate market in 2023 are listed below. Analysts refer to the cities listed below as "hot" markets for real estate investment in Africa.
1.

Cape Town, South Africa
Gross rental yields: 13.21%
Price to Income Ratio: 6.92
Price per square meter to buy an apartment: R36,011.94
The Cape Town real estate market keeps emerging as one of the best places to buy real estate in Africa year after year. Its beautiful beaches and climate are excellent for retirees and foreign buyers of real estate. Due to the beaches and cliffs, houses along the Atlantic Seaboard are among the most sought-after neighbourhoods.
Apartments in Cape Town offer gross rental returns between 5% and 8.3%. The most popular tourist destination in Africa is Cape Town.
According to Global Property Guide, the monthly rent for an apartment in Cape Town ranges from about USD 15 to USD 17 per square meter, or about USD 1,700 for a 120-square-meter apartment and USD 4,650 for a 300-square-meter apartment.
The home price growth rate is currently 6.25%, but many analysts predict that by the first quarter of 2023, it will rise significantly to between 7.25% and 7.75%. Since the second quarter of 2022, residential property price growth in South Africa has halted. 
2. Accra, Ghana
Gross rental yields: 11.92%
Price to Income Ratio: 76.88
Price per square meter to buy an apartment: ₵14,446.43
Ghana, one of the most stable nations on Africa's western soil, is the second-best country in Africa to invest in real estate. The country is anticipated to have a capital growth of 32.7% over the past five years. Accra has good yields of between 8% and 11%. 
An apartment of 75 square meters would cost roughly $200,000 and rent for about $1,750 per month, resulting in a gross rental yield of about 11%. The cost of residential real estate is roughly $2,200 per square meter.
Pretty much any neighbourhood in Accra is an excellent choice if you wish to become a homeowner (East Legon and Airport Residential Area also experienced a strong market activity in 2022).
When compared to real estate contribution to Ghana's GDP, where just 22% of households rent, Accra's rental market is very big at 37.5% of all households. Only about 40.4% of households in Accra (compared to 57.4% of households in Ghana) claim to be homeowners, while another 20.5% are rent-free (19.5% for Ghana). 
Ghana's population growth also translates into extra potential home buyers in Ghana. This growing population will put more pressure on Ghana's already constrained real estate market and contribute to increased prices and competition for property.
Nevertheless, the growth in Ghana's population will also create new opportunities for real estate investors despite the 2022 negative performance of real estate in the economy. The country's expanding middle class will need more housing and commercial space to accommodate their growing needs. 
3. Port Louis, Mauritius
Gross rental yields: 9.26%
Price to Income Ratio: 13.25
Price per square meter to buy an apartment: Rs 52,053.00
Year after year, the Port Louis housing market is ranked among the top locations to purchase rental homes. A large number of people are drawn to Port Louis by the city's broad economy, which promotes rapid employment market expansion.
Despite being a tiny island nation in the Indian Ocean, Mauritius now boasts a booming real estate market after the government allowed affluent foreigners to purchase homes there a few years ago.
South Africans are rapidly making Mauritius their second home, and thanks to recent changes in the Mauritian government's real estate investment legislation, it is now much simpler to invest in both residential and commercial property on the island. 
Property prices range from US$700 to US$850 per square foot. In Port Louis, a property measuring 100 square meters (sq. m.) can be purchased for about $85,000. A 500 sq. m. Property would run you about US$350,000.
Port Louis has emerged as one of the best countries to invest in real estate in Africa.  It should come as no surprise that Mauritius offers some of the best real estate investments in Africa.
4. Nairobi, Kenya
Gross rental yields: 5.88%
Price to Income Ratio: 12.98
Price per square meter to buy an apartment: KSh 215908.86
The city of Nairobi has been a prime location for real estate investment for many years. The city has an established infrastructure and a high population growth rate. Additionally, the city is situated in a major transportation hub, making it accessible from all over the world.
There are a number of real estate opportunities in Nairobi, including residential properties, commercial properties, as well as land and property developments. The city has a growing population and a high demand for housing, which means there is a lot of potential for real estate investors.
One of the most popular real estate investment opportunities in Nairobi is the residential property market. Rental yields range from fair to excellent; an apartment should yield about 5.88 percent.
Numerous Nairobi suburbs reported modest increases in home prices. With a 12.4% increase in house prices over the previous five years, Nyari Estate, one of Kenya's most secure upscale communities and a short distance from numerous diplomatic buildings, experienced the largest increase in housing costs.
5. Luanda, Angola
Gross rental yields: 7.41%
Price to Income Ratio: 15.52
Price per square meter to buy an apartment: $5,421.61
The final city on our best place to invest in real estate in Africa for 2023 is Luanda, Angola. The country has a stable government and a thriving economy. The country is also one of the most developed in Africa. That means that there are plenty of high-quality properties for sale, and you'll be able to find the perfect one for your needs.
If you want to invest in real estate in Angola, Luanda is the place to be. The country has a population of over 25 million and is expected to grow by over 6 million by 2030. That's a lot of potential real estate investment!
Real estate in Angola is affordable, and there is a growing demand for housing. The country has a population that is largely rural, so there is a need for more housing and commercial development. The government is supportive of real estate development, and there are a number of real estate investment opportunities available.
Why you should invest in African real estate
Africa is a continent rich in natural resources, with a population of over 1.2 billion people. With a population growth rate of around 2% and a GDP growth rate of 5%, Africa is one of the fastest-growing regions in the world. The continent is also home to some of the world's most promising and untapped real estate markets.
Africa's real estate markets are young and growing rapidly, making them some of the most exciting and lucrative investment opportunities in the world. The continent is home to a number of large, urban centres that are in need of new housing and commercial development. Additionally, Africa is home to a