The 10 Best Architecture Firms in Ghana 2022
by

PropHunt Admin

On

21-09-2022

at

2:53 PM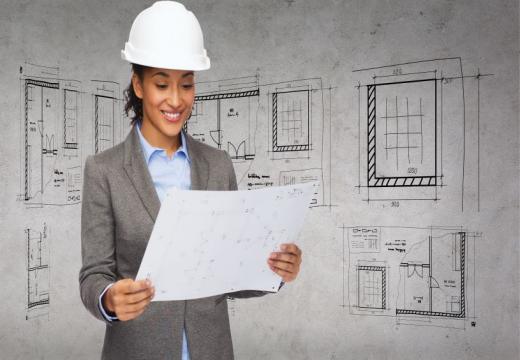 Architecture is one of the hottest careers today because of the cost of architectural drawings in Ghana and practically every city in Ghana has some mysterious designs that meet international standards in its own unique way. 
Before deciding on the type of work you want to conduct, you must first identify the location when choosing architects in Ghana. It either be residential projects, office designs, interiors, restoration and preservation, or urban designs. 
You can reduce your choices using these two criteria, then focus even more on the solution that best meets your needs in terms of architects in Ghana. 
10 Best Architect Firms in Ghana 2022
In this piece, we focused on exactly 10 firms with offices in Accra that are producing innovative and intriguing work. We selected Architecture firms in Accra that are reinventing their sector, impacting others, and leaving a lasting impression. 
These 10 architects in Ghana are defining architecture in Accra and beyond collectively. 
Multicad Consulting Architects
Multicad is an architecture, planning and integrated consulting firm with the capacity and expertise to undertake a complete range of multi-disciplinary consulting services encompassing feasibility, planning, design cost control, supervision and maintenance.
Multicad has considerable consulting experience in the West Africa sub-region and has the staff and resources necessary to plan, carry out, and manage any project there. 
They masterminded the Architectural planning of Accra Mall, Elephant Park, GLAHCO, Garden City, TIGO and many others.
Sutherland & Sutherland
Since its establishment in Ghana in 1996, Sutherland & Sutherland has grown to become one of Ghana's most reputable architectural and project development organizations. The Ghana Institute of Architects has given the firm an excellence award in recognition of its achievement.
Site selection, master planning layouts, coordination of infrastructural design, architectural and landscape design, and project supervision are all services the organization provides for project requirements.
Sutherland & Sutherland actively strives to show excellence and godly principles in all of its activities. They view architecture in Ghana as a means of serving a people-centred purpose, and you can see this in projects like the DataBank headquarters in Accra.
Modula Grup
Bank of Ghana
The Modula Grup crew has been enhancing Accra's and the surrounding cities' stunning skylines for more than 35 years. At Modula Grup, they are dedicated to providing a variety of skills to suit the demands of clients.
The Bank of Ghana, the ICT Center, the GNAT Administration Block, the Ridge Towers, the Unibank Headquarters, as well as numerous other projects in Ghana and the surrounding nations were designed by the Modula Grup.
They offer their services for many different projects in the areas of architecture and related engineering. These range from straightforward structures to more intricate undertakings that frequently play a significant role in rural development plans.
Other services they do include:
 Contract Negotiating

 

Pre-investment/feasibility Studies

 Preliminary Plans and Reports

 Supervision of Construction and Installation

 Mastering Planning

 Project Administration and Management

 Maintenance and Operation Manuals

 Interior and Furniture Design

 Solicitation and Evaluation of Bids

Schematic Design, Final Design, Specifications and 

Contract Documents
orthner orthner & associates

- OO

A
Rosemary Orthner and Martin, who received their architectural training in Austria, established orthner orthner & associates in Accra, Ghana, in 2006. The company combines the cultures of Europe and Africa, bringing vast design and building expertise from both continents to bear on each and every project, no matter how big or little.
The firm has partnered with a number of international firms like HOK, CO-ARC, ARUP, PBP+W, or ZGF with clients as diverse as the WORLD BANK/IFC,  ORACLE, GOOGLE,  IMF, and the EU and has been involved with some of Accra's most distinctive landmark buildings in recent years.
OOA was featured in Domus 50 best architecture firms 2020 with the focus on identifying the world's 50 most creative, interesting and promising emerging architecture practices! 
The company was responsible for the planning of Accra's Labadi Beach, Roman Ridge Office Building, Legon City Lofts, and numerous more spectacular projects.
Plan Architects 
A team of qualified experts founded Plan Architects in 1978 to offer consulting services in architecture, urban planning, housing, and project management. The company has successfully designed and oversaw the construction of significant building projects in Accra over the years.
For a variety of public and private corporate Clients, as well as individual developers, Plan Architects has designed and managed the construction of new projects as well as the rehabilitation of a number of old structures over the years.
In the past 28 years, the practice has successfully completed a number of prominent projects. Over the past 20 years, it has earned a unique reputation for successfully completing civic and commercial construction projects for significant public and private sector corporate clients.
Osei-Kufuor Sohne & Partners
Osei-Kufuor, Sohne & Partners is a firm of Architects and Consulting Engineers that makes an effort to uphold professional excellence through the presentation of meticulously produced and well-thought-out sketch proposals.
The creation of incredibly precise working drawings, unwavering and effective supervision, and stringent cost management during construction. This makes sure a small, effective, and cost-effective design is made possible through the use of high-quality materials and skilled craftsmanship.
The firm designed GCB Headquarters, High Street-Accra, Tamale Teaching Hospital-Tamale, Ghana Tourism Authority, Head Office-Accra, Silver Star Tower, Airport City-Accra and many other major projects in Ghana.
Asanduff Construction
Asanduff Construction appears to combine architectural designs with building management services to help clients get the most out of their investments, setting a new standard for quality and service in both the commercial and residential sectors of Ghana's construction business.
They run a commercial construction division that provides extensive construction services such as construction, interior design, landscape architecture, utility design, paving design, geotechnical and engineering analysis, and more. These services range from architectural drawings and consulting to site planning and grading.
The commercial services include:
Corporate offices Hospitality

Educational facilities

Medical facilities

Banking

Church buildings

High rise apartments

Shopping centres

Police and fire facilities

Criminal justice centres

Sports facilities

Manufacturing facilities

Parking structures
Molders Group Limited
Ghanaian-owned Molders Group has steadily expanded to take the top spot in Architectural planning for any Real Estate portfolio, Construction, Product Development, and Logistics.
Due to the company's innovation and good customer-centred services, they have grown and can currently boast of four fully operational subsidiaries which offer services as excellent as promised:
Molders team members are committed to one another and are encouraged to bring on board their various ideas, strengths and backgrounds to make our company succeed.
Keystone Architects Limited
Keystone offers a unique fusion of financial and technical skills with over 35 years of combined experience in architecture, construction management, and real estate finance. Physical space interventions are necessary for a sizable portion of their work.
While fashion, colour schemes, and the usage of current consumer trends are relevant in all forms of design, Keystone makes sure that the solutions are motivated by ideals.
Keystone adopts a humanitarian and business strategy that considers not only the demands of the client and site conditions but also the social and economic environment, solutions that are localized yet relevant, profitable, and imaginative in their objectives and functions.
Keystone believes that architecture has an impact on people and it changes the view of life and self-image. It alters one's outlook on life and perception of oneself. Experts' definition of good design is a setting that complements a person's lifestyle, habits, and nature.
Mobius Architecture
                                             Arab Republic of Egypt
Mobius is an architectural design firm that focuses on the principles of good design. They take pride in having a staff with the breadth of expertise needed to support design, production data, and construction using an integrated strategy. 
The Mobius team collaborates with related building industry experts to provide buildings that are sustainably planned. They are in charge of organizing the Embassy of the Arab Republic of Egypt in Ghana.
The quest for connections between Ghanaian and Egyptian cultural traditions led to the composition of this chancery and residential facility for the Arab Republic of Egypt Embassy in Ghana. in an effort to design a building that emphasizes the shared ideals of the two nations.
How much do architects charge in Ghana?
These days, architects in Ghana aren't really paid that high, especially those who work for consulting firms. In cities like Accra, a new employee typically begins with a monthly wage of GHS 2500 to GHS 3000 and can anticipate an annual raise of between 10 and 20%. If you are qualified, you could anticipate a salary of about GHS 100,000 per month after four to five years of employment.
In Ghana, the average monthly salary for an architect is roughly GHS6000. The lowest salary is GHS 3000, while the highest is GHS10000. 
This is the typical monthly salary, which also includes housing, transportation, and other amenities. Based on factors like geography, gender, experience, and talents, architect compensation can vary greatly.
How much is the cost of architectural drawings in Ghana?
In Ghana, the normal architect's fee is based on the project's total expected or actual construction costs, and the standard price is 10%. However, neither this standard rate nor the applicable law that governs it is set in stone. Also, you will know because they will give you a contract to sign, which you are not required to do if you disagree.