How To Identify The Best Locations To Invest In Real Estate In Accra
How To Identify The Best Locations To Invest In Real Estate In Accra
by

PropHunt Admin

On

26-08-2022

at

2:53 PM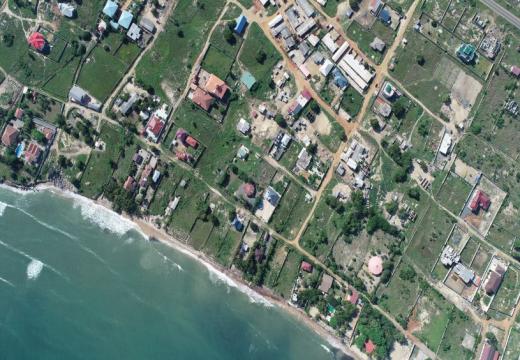 Where in Accra are the finest places to invest in real estate? Most of the time this question becomes a barrier to real estate investment companies in Ghana and anywhere in the world. 
Depending on the answer to the question, real estate investment in Ghana can bring in passive income if you have the proper experience. However, there are always locations that are better or worse for investing in real estate in Accra.
You might prefer locations with a better demand or supply ratio for optimum profits. To find the maximum return in real estate investment in Ghana it's relevant to use the demand and supply indicators to make a good investment decision.
Why is location important in real estate?
Location frequently has a significant impact on both the ease of finding tenants and how much rent you can charge for a similar apartment. Additionally, it will have an impact on the caliber of potential tenants you are likely to get. 
Instead of settling down in particular areas or enrolling their children in particular schools, intelligent, well-educated people with great occupations will search for a decent community to reside in.
A location can prevent you from buying the ideal house you find in a neighbourhood. However, you won't be able to appreciate the home if it's in a bad neighbourhood or too far from your place of employment. Your life could become almost impossible due to the environment.
One of the biggest purchases you will ever make is a home. As a result, you probably have a lot of considerations to make during the process. There may be a number of factors you're prepared to make concessions to, but the location is surely not one of them.
The significance of location in real estate purchases is consistently overestimated. The reason is that location is what determines if an investment will be profitable or not. 
This is why both the property's price and its location are crucial elements in real estate. In the end, the property's location determines everything else.
Where is the best place to invest in real estate in Accra?
Depending on the type of real estate investment in Ghana you're looking to spend your money on, there exist numerous real estate opportunities in Ghana. However, real estate investors are always confronted with the question "Where are the best locations to invest in real estate in Ghana?"
It will be misleading for real estate investment companies in Ghana to make a hand point at a particular location without considering the demand and supply factors for any real estate investing portfolio. As a result, the real estate space market is vital when it comes to the supply and consumption of real estate space.
To successfully determine the best location to invest in real estate in Ghana, you should at least consider the two basic concepts of every real estate space market in the world.
Real Estate Supply and 

Real Estate Demand
The Supply Side Of The Real Estate Market
The real estate space market supply side consists of Real Estate Developers who create the space to either sell or let. This side also consists of real estate owners, in this case landlords who buy or develop the space to let for rental income.
However, for a neighborhood to be considered hot for real estate business there are two things soaring in that location: Either there is high demand or high supply. These are the main drivers of real estate investors anywhere in the world.
For instance, there can be a large demand for short-term apartment rentals in East Legon in Accra. As a result, real estate investors would decide to build more space in the region to meet the growing demand.
Although it will take some time for real estate supply to catch up to demand, providers might oversupply space, leaving many empty spaces while there is still a growing need for short-term apartment rentals in the area.
Real estate is one of the best investment opportunities in Ghana but to prevent making costly errors in your real estate investment endeavors, it will be important to evaluate the underlying factors of any real estate investing opportunity in Accra by understanding the supply side of the market.
Real estate supply questions you should keep in mind:
1. Number of homes built for sale in the area?
You should know that lower supply of homes for sale in any particular area means upward pressure on prices of homes.  Rents are also indirectly increased as a result, which improves investment opportunities. Know the number of new housing construction compared to expected population growth?

2.   What is the rent and vacancy level? 
To support investment decisions, rents must be high enough and vacancy rates must be low enough. The rent reflects both the current supply and demand dynamics for that space as well as the present worth of built space (or land). If usage demand grows and space supply remains constant, rents will tend to rise, and vice versa.
3.  The available land that is buildable?
Of course, less available land will appreciate in value over time. When the available land is depleted, the price increases quickly. When contrasting different towns and cities, use these questions to help you identify the differences in investment opportunities in Ghana. You'll know how housing demand and supply stack up in each area. This will assist you in identifying the ideal real estate investment locations in Accra.
The Demand Side Of The Real Estate Market
The demand side of the real estate space market consists of users of space for either: consumption or production purposes. For example, a tenant looking for a space is intended for consumption while an industry renting a space is intended for warehousing.
Both these types of space users are on the demand side of the space market. Meanwhile, these users of real estate space generally need 'specific types of space in specific locations". The basic principle of real estate demand is location and type-specific.
For example, an investor looking to invest in student housing does not necessarily want land anywhere in Accra but needs land closer to a cluster of tertiary institutions where demand for student accommodation will be high.
In this case, the investor needs land in an appropriate location preferable around the surroundings of Legon and Madina not just in any location in Accra.
Real estate demand questions you should keep in mind:
1. Is there a good growth in jobs in the city? 
Make sure you thoroughly investigate the average amount of employment generated in the area. In a perfect world, employment growth would outpace population increase. According to estimates, thousands of graduates graduate each year, and each one of them needs a job and a place to live. If you build homes for young graduates, it goes without saying that you have made them affordable so they can pay their rent.
2.   Is the locality wealthy?
When a community has some level of wealth, it is a positive indicator of demand for real estate investing. As an investor Seek out lovely houses that suit the neighbourhood. When the demand for luxury homes is high in such an area, develop luxury homes to meet demand expectations. At least when the economy sputters, everything remains intact thanks to wealth.
3.  What is the quality of life there?
Despite being subjective, this is nonetheless significant. Housing demand typically rises in trendy neighbourhoods. People who are prepared to accept lower-paying occupations in order to live there are other signs of a great quality of life.