Best Mortgage Houses For Sale In Ghana 2023
Best Mortgage Houses For Sale In Ghana 2023
by

PropHunt Admin

On

03-02-2023

at

12:17 PM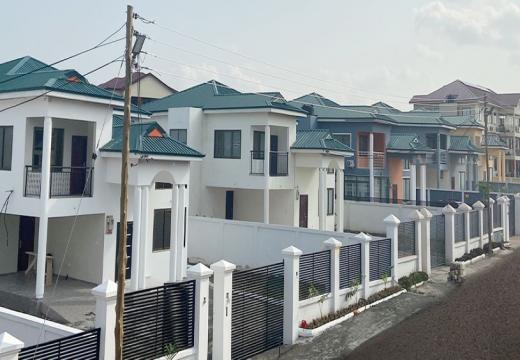 Mortgage houses for sale in Ghana are some of the most popular real estate investments in the country. In recent years, there has been an increase in the number of people looking to purchase mortgage houses in Ghana. This is because a Mortgage house for sale in Accra is a great way to get a high-yield investment with minimal risk.
One of the best things about mortgage houses for sale in Ghana is that they are a great way to get your feet wet in the real estate market. You can learn a lot about the process of purchasing a Mortgage house for sale in Accra from a seasoned real estate investor. 
There are a number of different mortgage houses for sale in Ghana, each with its own unique features and advantages. Before making a decision, it is important to compare the different options and determine which is the best suited for your needs.
Affordable Mortgage Houses In Ghana 2022
When it comes to buying a home in Ghana, there are a lot of factors to consider. Of course, getting affordable mortgage houses in Ghana will be the starting step in your home buying journey. Here are some of the best mortgage houses for sale in Ghana in 2022.
1. Government Affordable Housing Scheme
Government affordable housing schemes are the best mortgage houses for sale in Ghana 2022. They offer competitive rates and a wide range of products. They have a team of experts who can help you find the best mortgage for your home.
To assist Ghanaians in purchasing their own homes, 204 housing units were built under the National Housing and Mortgage Fund (NHMF) of the government of Ghana. In partnership with the GCB Bank, Tema Development Corporation (TDC) is selling these 204 apartments for public sector employees. 
The plan was designed to expand the local currency mortgage and housing finance market while leveraging the banking and capital market, which is why we think this is one of the top mortgage houses for sale in Ghana.
Low-income workers now have the possibility to own their own homes thanks to the over 60% reduction in mortgage rates for these housing units.
2. Adom City Mortgage Houses In Accra
Adom City Estate is the leading provider of mortgage houses in Accra because of its strong partnership with some mortgage providers in Ghana. The company develops houses for sale to people with pre-approved mortgages. They take away the burden of going through the mortgage application process. 
You can navigate Adom City mortgage houses in Accra to know more about the requirements of owning your own home in Ghana.  The mortgage partners facilitating loans on Adom City homes include Prudential Bank, First National Bank,  Ghana Commercial Bank and Absa Bank Ghana.
3. Ghana Home Loans Houses For Sale
Ghana home loans houses for sale are a great way to get a home without having to go through the hassle and long wait time of the normal home buying process. The government of Ghana offers a number of financial incentives to those who purchase homes through the Ghana home loans houses for sale program. 
These incentives can include a reduction in the interest rate you are charged, as well as a longer loan term that is available. Most of these homes are well-maintained and have a good location. You can also find homes that are in a good condition but have a lower price.
Despite not building homes directly, Ghana Home Loans Limited partners with some real estate companies to create affordable housing. As an illustration, consider the collaboration with Appolonia City Ghana to construct homes using pre-approved financing from Ghana Home Loans.
GHL offers 100 percent home purchase mortgages, home completion mortgages, home improvement mortgages and other real estate packages. Get in contact with the following contact details to learn more about Ghana Home Loans products.
Telephone numbers: 024 243 6777, 080 077 0522 or 0302 770 522 or Email:info@ghlbank.com  
4. Appolonia Oxford Self-Financing Homes
The Appolonia Oxford self-financing mortgage plans are another type of mortgage available in Ghana's housing market. With this, you'll have to pay the house's price within six, twelve, or eighteen months. The duration affects both the number of instalments and the percentage due. 
Appolonia will make it easier for you to get a mortgage loan from any bank of your choice, including Ghana Home Loans, Ecobank, HFC, and Stanbic Bank. In order to use this payment option, the client must submit the supporting mortgage facility letter and pay a minimum 20% deposit as specified by the mortgage institution.
Most mortgage institutions give you up to 15 years to pay back in monthly instalments. With this, you can move in while paying. Call Oxford Appolonia in Ghana at +233204693673 or email them at info@theoxford.com.gh.
Read Also: 5 Things To Know After Buying a House in Ghana
5. SHC Mortgage Homes in Ghana
State Housing Company (SHC) is the number one nation builder that provides mortgage homes in Ghana and also real estate management services to Government Agencies, Local Authorities, Developers and Private home buyers. 
SHC adopts a commercial approach and offers competitive affordable mortgage houses in Ghana. The organization has a solid working relationship with the state providers of mortgage houses across Ghana and they have the expertise to deliver projects without compromising their core founding values.
Our innovative one-stop shop approach to affordable housing allows us to provide fully integrated development and support services giving clients the option to choose individual stand-alone services from a menu of options ranging from site finding through to construction.
6. Swami India Mortgage Houses For Sale
Swami India Ghana develops and manages mortgage houses for sale in Ghana. They are renowned for creating high-end real estate with an emphasis on maximizing the client experience as well as the asset's investment and operational performance.
Developer of residential real estate in Ghana, Swami India is in charge of the planned Solaris Luxury Apartments in Osu as well as the gated community Paradise Estate in East Legon Hills. The developer offers mortgages in addition to flexible payment periods.
They excel in getting clients pre-approved mortgages thanks to their collaborations with Ghana's largest mortgage lenders, including Absa Bank, Stanbic Bank First, National Bank, and Republic Bank. Contact Swami India at +233 269870038 or email them at info@swamimindiaghanaltd.com.
Read Also: Step By Step Guide On How To Apply For A Mortgage in Ghana
Other Companies With Mortgage houses in Ghana
Real Estate Developers are aware of how pricey homes are. For this reason, in addition to mortgages, flexible payment options have been established so that you can purchase a home. Although every developer has a different business plan, some typically start with a 20% down payment.
Some other selection of homes with affordable mortgage houses in Ghana is provided below for potential homebuyers who are considering self-financing.
Ayi Mensah Park

The Signature

Lakeside Estate

Clifton Homes

Paradise Estate

Solaris