5 Important Keys To Managing Your Rental Property Yourself in Ghana
by

PropHunt Admin

On

26-08-2022

at

3:22 PM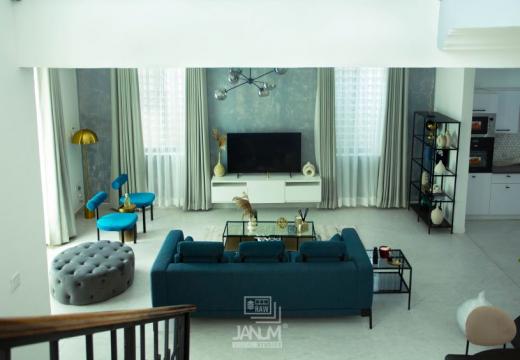 Now that you're willing to take on managing the property yourself rather than delegating every task, you should be aware that managing a rental property might be difficult work that you can easily perform depending on the type of rental business you run.
How To Manage A Rental Property Yourself
Managing a rental property yourself can be quite profitable in Ghana; not only will you save money, but you'll also gain knowledge of the top strategies for the Accra rental market. However, a significant number of property owners continue to use property management firms to take care of their investment properties.
Meanwhile it has always been the case of a short supply of rental homes in Ghana due to the high demand for rental houses in the nation's capital city Accra. 
As a result, investors have entered the market and are dedicated to learning the most crucial facts on buying properties, finding tenants, and managing the entire process.
We'd like to go over our 5 Essential keys for managing your rental property independently in Ghana!
1. Become market-aware
Understanding the real estate market is essential to investing successfully in Ghana. Although it may seem simple, not everyone seems to understand it. The fundamental ability required of an investor is market understanding. Without adequate market knowledge, you'll be disoriented and risk making a poor choice.
You might add more details to this market profile. This can help you focus and set some expectations as well as give you a better understanding of the places where you wish to buy a rental property. It's crucial to narrow down the target location depending on the use-specific attributes of real estate. 
2. Identify the property that's best for you
Knowing your market inside and out is really essential, but it's not enough. You should be aware of the ideal kind of property for your objectives. Objectives and risk are two things to think about. Questions like what are your objectives and goals, and how much risk are you willing to accept? Should guide you to make a sound investment decision. 
These details are crucial to understand because they will assist you select your submarket. You will be better equipped to choose the ideal area to support you in achieving your goals once you have completed your market research.  identified your objectives, and assessed your risk tolerance.
For example, if you are a low-risk investor, you could feel more at ease accepting a somewhat lower return for a beautiful home. You might think that if you rent to a tenant with a steady income, they will be less likely to be impacted by short-term and long-term changes in their lives.
3. Identify the right tenants 
In whatever market, no investor can be successful without taking one key step. The success of your rental business depends greatly on the quality of the tenants you choose. So, spending ample time understanding your tenants is an important step in any rental business.
Good tenants take care of your property, make on-time rent payments, and don't cause any additional issues. It can be difficult to develop the ability to recognize a quality renter during the interview process, but this ability will be crucial.
4. Create and examine rental agreements
A good rental manager is good at creating and reviewing rental agreements. Once you have a potential tenant in mind, the next thing to do is to sign the leasing agreement. Mind you, if you've never created a rental agreement before, you can look at how to write a Tenancy Agreement Contract in Ghana to help you create an excellent tenancy agreement contract.
In writing a tenancy contract make sure the contract covers the date of rental payments, eviction procedures, maintenance information, and house rules. When completing the agreement, make sure to declare and obtain a security deposit.
5. Develop Your Systems and Processes
The final key to managing a rental property yourself is to develop some systems and processes. Because any manager without tools and processes in place to control every facet of the rental experience makes the investment strategy incomplete.
In every successful organization, you'll need an architecture of procedures within a comprehensive system to help you manage risk and do business ethically. Consider the following details in order to master your rental business without worries:
Check and do regular maintenance 
One of the things most property owners fail for too long is maintenance. It is one of those things that, in all honesty, seems to be a hassle. Maintaining a home seems to be more expensive than it is profitable, and it seems that the majority of repairs are due to tenant abuse (or misuse).
Response time to maintenance requests from renters is one area where property managers excel over landlords. As the tenant's primary point of contact, you, the landlord, should be readily available to address any problems or demands the renter could have with the rental property.
Reviewing rent payments
As a property manager, one of your most prominent duties is to collect rent! However, the problem is not about collecting the first rent, it is about how rents are reviewed in the course of the lease agreement. Rent reviews should be explicitly stated in the lease agreement to avoid future disputes between landlords and tenants.
Though every landlord prefers a different technique for collecting rent. You can check our Rent Payment Options To Accept in Ghana for better rent payments systems.
Collection and Evictions
No landlord ever wants to find themselves in an eviction situation, but it is possible that you will have to go through an eviction on your properties at some point or another regardless of how many properties you manage. Having a system in place for collections and evictions is therefore important, regardless of how many properties you manage.
Critical aspects of managing a rental property yourself
The following crucial factors must be under control in order to master the administration of your rental property because Ghanaians generally have a terrible attitude toward maintenance culture. Whether they are challenging or easy to manage depends on the amount of effort you put in:
Finding tenants that will take good care of the property and pay the rent on time. You may have several headaches and legal issues as a result of bad tenants. 

Periodically inspection to ensure everything is in working order

Taking care of the property and occasionally making repairs

Putting aside enough cash for maintenance in the event that a tenant leaves after a few months without incoming tenants.