10 Home Décor Ideas to Transform Your Home in Ghana.
10 Home Décor Ideas to Transform Your Home in Ghana.
by

PropHunt Admin

On

29-05-2022

at

8:02 PM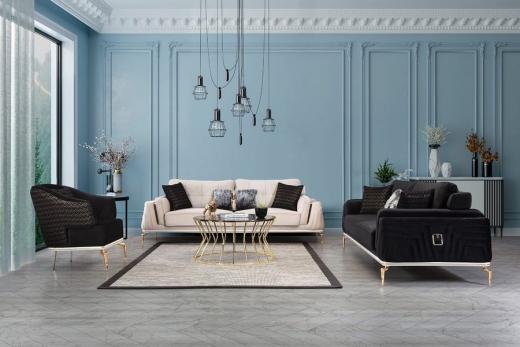 As one of the most peaceful cities in Africa, Accra is home to a diverse group of people seeking a serene atmosphere away from the noise of their environment. These groups of people range from diplomats to citizens from other regions.
Ironically, as the most populated and noisiest city in Ghana, it is, however, the most desired place of living thanks to its vast opportunities career-wise, event wise and notably, residential wise.
You cannot come to Accra without admiring the unique architecture, people and hospitality. The design of homes keeps proliferating thanks to architects setting the stone rolling, and well decorated furnished homes are more readily available for rent or buying.
However, the uniqueness of your home depends on your preferred decorations. In this article, I share 10 home décor ideas to transform your home in Accra, whether it's a new home or an old apartment.
Home décor ideas to transform your home in Accra
Plant flowers

Touch up your walls with colourful painting

Install new lightening

Rearrange your furniture

Treat your window with colourful curtains

Restyle your bookshelves

spice up your entryway

Let your walls breathe

Keep a big size Mirror in the living area

Tidy up
Home décor ideas to transform your home in Accra Explained 
1. Plant flowers
Flowers communicate serene, calmness and togetherness. They keep your home company and make it less empty. Plants can absorb harmful gasses through the pores in their leaves, filtering and cleaning the air you breathe every day. 
Plants in the bedroom not only have many health benefits but also add a nice touch of decor and bright energy to any indoor space in your home.
Living rooms and family rooms are probably the most classic location for flowers. Nothing adds colour and warmth to these spaces like flowers. Often people will put flowers on coffee tables or side tables as a focal point.


A simple plant could go a long way. Image copyright: Unsplash
However, you can put flowers on your bookshelves, depending on how it's designed or create little wooden box shelves at vantage points on your walls for flowers.
Alternatively, if you cannot keep up with natural flowers, you can use artificial ones.
2. Touch up your walls with colourful painting
Getting land to build a home in Accra is becoming challenging day-in-day-out. As such, most modern houses built due to population size have small spaces. And when you have a lot of possessions to display, you feel congested in your home.
But repainting can transform your room to embody enough space, especially using mild colourful paints. It's not uncommon to see the sea-blue and white colour paintings in most homes in Accra. You can touch up your rooms by blending different shades of colours like peach, pink, blue, and army green for a glowing environment or simply using natural colour hues.
Just a little blush with pastel gradient painting shared by varied artwork will instantly transform your space into lots of rooms.
A little tip though, do not be afraid of the black colour. In Ghana, for that matter Accra, the culture has its reservations about the use of black colour. While it's mostly perceived as bad luck or mourning, you can blend it on your bedroom walls. Black makes your bedroom feel special and intimate in ways you'd never be able to achieve with a lighter hue. Don't forget to blend with artefacts and curtains of bright colours to balance.
Don't be afraid of black colour. Image copyright: Unsplash
3. Install new lightening
If there's anything that can single-handedly sparkle off a room, it's a light fixture.  Embrace that brass pendant light you saw the other time at the mall in your home; It feels much more refined and urbane than a table or wall lamp would; contrasting with the more traditional elements throughout the sitting room.
Image copyright: Unsplash- Aaron Huber
Still in colour, trade-in your classic bulb for a bright one. It adds the same vibe as a neon sign sans taking up any space on the wall. You can try it in a hallway or entryway.
Alternatively, place teacup candles at vantage points, first for the decoration, and secondly, in case the lights go off.
4. Rearrange your furniture
The idea is to make your lounge speak to one another. As such you don't have to line up your chairs and sofa like the military. It's boring. Instead, put your side table in the corner flanked by two sofas, and if you don't have enough armchairs for a classic living room setup, just place floor cushions by the coffee table.
Let your furniture talk to one another. Image copyright: Unsplash- Spacejoy
If you have old car tires lying idle, this is the best time to renovate them into nice floor cushions or centre tables. This video explains some ideas. 
5. Treat your window with colourful curtains
Adding the right window curtains can make all the difference. Batik or tie-and-dye fabrics are ideal for curtains in hot Accra. Batik is 100 per cent cotton; penetrating the cool breeze and can withstand fading for a long time.
With a blend of lighter fabric in the centre, while your batik curtains are hanging from both ends, you'll be amazed how much your rooms change beautifully.
6. Restyle your bookshelves
With a stylish wooden shelf for books, traditionally designed with a feel of fading brown, you could fill it with books and more; you could add in decor accents and accessories like vases and sculptures to connote diversity.

Add accessories to your bookshelf. Image copyright: Unsplash- Severin Candrian
Equally, why not colour-coordinate your books? Not only will it feel more cohesive, but the bright colours in your collection will also stand out even more.
You'll appreciate this idea, even more, when you're looking for a background for your virtual meetings. Yay or Nay?
7. Spice up your entryway
Introduce welcoming artefacts at your entrance. It creates warmth and dimension. You can buy weave trays of different colours and hang them on the wall at the entrance. 
You can also be inspired by nature; by keeping pots of your favourite plants with a touch of charcoal or marbles on the visible sand. The natural aroma speaks of friendliness. For a formal yet modern appeal, opt for a traditional table and then hang a modern abstract art above it. Then lean some portraits against the wall for a laid back take on the gallery wall.
8. Let your walls breathe
Allow your walls to have some air by leaving space between your furniture. Keep your furniture at least one foot away from your beautiful painted walls. This creates space and prevents hands from dirtying the exciting paints.
Similarly, wallpapering a small section or entire wall or opposite walls only gives it a surprising edge. You can explore to do the whole room, or just use scraps to line drawers, cabinets, and backsplashes. You could also opt for a statement ceiling.
Keep your furniture away from your wall. Noticed that recycled car tie? copyright: Unsplash 
9. Keep a big size Mirror in the living area
Mirrors create an impression of depth and space so they can really help make a small room feel bigger. The bigger the mirror, the brighter and larger the space will feel.
A full-length mirror leaning against the wall in the living room or just beside the space on the front door is a great decorative element to use in a tiny room. Mirrors are also great for narrow spots such as hallways. A tall mirror placed next to the windows brings light in, while a mirror in the corner gives some volume to the bedroom.

Image copyright: Unsplash- Spacejoy
10. Tidy up
While all is done. Tidy up daily to keep the décor beaming. I understand this probably isn't what you want to hear since we don't think of cleaning up as fun, but adding a few pieces that ease organization can make a huge difference.
Consider installing bag hooks or footwear stand behind or by the front door. Then place a small folding chair beneath it to sit on when you take off your shoes. This will prevent those dreaded clothing and dirt pileups.
Always put stuff you take back into the cabinets and keep them closed.
 Why You need Home décor
You might be wondering why you should care about your home décor anyway. Well, you're not alone, I used to wonder too, and so are a lot of people.
Home décor is important because it shows the world first-hand who you are and what you identify with. It can affect everything from our self-perception to our confidence, mood, health, well-being and productivity.
What's more, our homes are also a gathering place for our families, friends, and loved ones. So take that step and do what makes you happy!